Executive MBA (Part-time)
Program Description
This programme is ranked 1st in Ireland, 4th in the UK & Ireland, 11th in Europe and 38th in the World (Economist Executive MBA Ranking 2020).
Our global community of students learn cutting-edge real-world management techniques from both leading researchers and high-performance business executives. Our global reach is evident in the classroom; our students are incredibly diverse, and our teaching team matches that level of diversity.
Our three core areas of excellence are:
Live-Action Learning
Leadership & Career Development
International Focus
Accreditation
Trinity Business School is recognized by the following prestigious international accrediting bodies: Association of MBAs (AMBA), and EQUIS (The European Quality Improvement System). This places us among the top 1% of business schools worldwide.
The Trinity MBA breaks away from the traditional approach. We focus on Live Action Learning – getting you inside real companies with real issues. Taking you outside of your comfort zone, you will build on what you've learned in the classroom and apply it to real-world business problems.
You will undertake three company projects across a range of industries throughout the programme; each tackling specific strategic business issues. Working in groups, you will conduct problem analysis, create a strategy and deliver solutions directly to the senior stakeholders of each company. At each stage, you will be supported by a tutor, individual and team coaching and various skills workshops.
Leadership and Professional Development is integral to the Trinity MBA. Individual and team coaching, workshops and industry guest lectures run continually throughout the programme. Three distinct leadership learning modules provide the tools to develop your personal leadership style, self-awareness and knowledge. The Trinity MBA kicks off with a unique induction week in County Mayo, Ireland. An entirely immersive, rustic and offline experience, you will begin your Leadership and Professional Development journey and forge bonds with your classmates.
Our MBA students and faculty are a highly international and diverse community. Your classmates will have a track record of success and come from all corners of the world. We embed a global focus in all that we do, from the modules we deliver to the global experiences available. There are three week-long international residency electives in South Africa, Brazil and Belgium which bring in-class learning to life.
Location
Delivered primarily on campus in the evenings. Trinity Business School sits in the heart of Trinity College Dublin, Ireland's oldest and most prestigious university, in the centre of Dublin; a vibrant hub for global business. Our new state of the art building is home to world-class facilities and an international faculty focused on our core values of modern management, sustainability and ethical leadership.
Key Statistics
11 Years of average work experience
41% International
46% Female / 54% Male Gender balance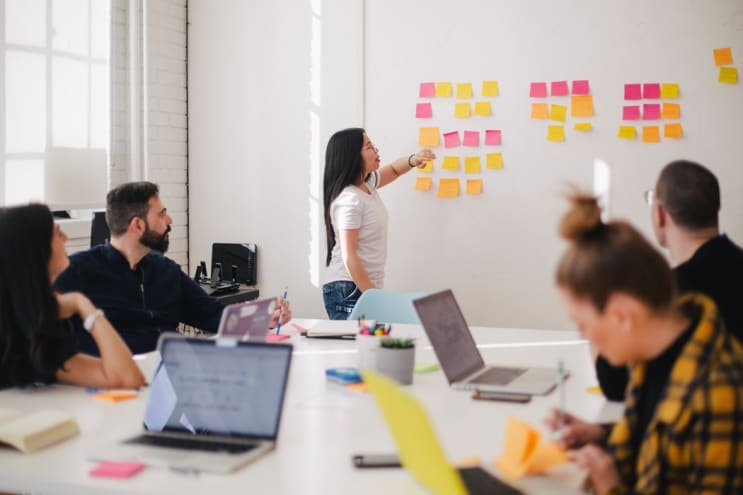 You X Ventures / Unsplash
The Application Process
We take a holistic approach to assessing applications. Along with your professional experience and academic credentials, we want to learn more about you and your goals through the application process.
Entry requirements
Bachelor degree or equivalent
Minimum 3 years of professional or managerial work experience
Preferred minimum GMAT score of 550, or equivalent GRE score
Evidence of English proficiency, if English is not your native language
How to Apply:
Complete the online application form, attach your supporting documentation (CV, transcripts, GMAT) and answer three essay questions.
Scholarship
Self-financing candidates are advised to apply for a scholarship by downloading the form from the Fees and Scholarship section of the Trinity MBA website and upload the completed form to your online application form. tcd.ie/business/mba
Please contact us for further details or send us your CV to review pre-application. email: TheTrinityMBA@tcd.iePhone: +353-1-896-4867
Last updated Sep 2020
About the School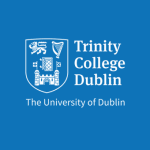 Our graduates benefit from having earned a cutting edge business degree from a university that is both well-known and highly ranked across the world. Trinity is ranked 1st in Ireland and among the top ... Read More
Our graduates benefit from having earned a cutting edge business degree from a university that is both well-known and highly ranked across the world. Trinity is ranked 1st in Ireland and among the top global universities.
Read less