Executive MBA - International Accredited Program in Rome
Home ›
EMBA ›
Executive MBA - International Accredited Program in Rome
Read more about this program on the institution's website
Program Description
3 Reasons to Apply for your SSM MBA Today
Our MBA Degree is accredited in the USA and the EU.
Finish your MBA in 1 year!
Study in the beautiful historic center of Rome, Italy!
Accreditations
INSEEC is a University accredited under the laws of the Ministry of Public Education in France and the EU.
SSM is a UNESCO/International Association of Universities approved school
SSM is accredited through the IACBE
SSM is a quality certified institution of higher education, certified by EduQua
SSM is an accredited institution by the U.S. Department of Veterans Affairs
The Executive MBA Program at the Swiss School of Management is designed specifically for high-achieving business people that are looking to pursue further education. The program's innovative curriculum and collaborative learning environment help you apply your knowledge and skills to problems you face in today's marketplace. An outstanding faculty exposes you to cutting-edge ideas and practices.
The program is based on a common core curriculum of 12 general management courses, 3 specialization courses and a thesis project or business plan. It is designed to equip professionals with the competencies required for a successful career at a managerial level and beyond.
Common Core Curriculum
Leadership and Organizational Behavior
Human Resource Management
International Negotiations Skills
Strategic Financial Management
See a full list of core classes on our website!
Students will graduate with a Master of Business Administration Degree. You can select one of the following specializations:
Global Management & Leadership, Finance, Marketing, Human Resource Management, Entrepreneurship, Luxury Management or Business Intelligence.
Entry Requirements
You need a Bachelor's Degree and a minimum of 3-year experience at a managerial job position in order to apply for our Executive MBA Program. If you don't hold a Bachelor's Degree, we can also help you to get one through our Integrated BBA/MBA program, as long as you have the right work experience.
Program Intakes
The program lasts 12 months and has intakes at the beginning of each month.
Testimonials
"I am a working person and I joined SSM as an adult student because I wanted to pursue a business administrative carrier. SSM is providing the kind of training I need. Classes are held in small groups in a family atmosphere where students and lecturers interact with ease. I must thank the lecturers for the attention dedicated to each one of us in class. This has helped build my self-confidence. I look forward to continuing my professional development at SSM."
Jazzi F. G
SSM DBA Student

"The BA (Hons) program at the Swiss School of Management is excellent. The instructors impart all the necessary knowledge and share their experiences that are needed to successfully work in a competitive environment. If you study hard in the classroom while in your free time you continually apply for interesting jobs, you will not have any difficulties finding employment. I was offered two positions during my studies. I have decided to accept a new challenge in the UK. Despite changing the country, I continue studying at the Swiss School of Management, Rome through distance learning. I would recommend the BA (Hons) Degree program at SSM."
Ricardo Gotthilf
SSM BA student

"I went to the Swiss School of Management in Rome for the BBA dual award program and I'm sure glad I did! The class sizes were great, the teachers helpful and I got employed even before I graduated. Now I'm in a career I love and couldn't be happier."
Joan Chemiron
HRM Consultant at the World Food Program – SSM Graduate

"As a student who studied in America for a long time, I noticed that there are a lot of students who can do what I do already. SSM is giving me that extra step forward in my life and my career that I could not ask for anywhere else!"
Masaharu Kakumoto
SSM BA (Hons) student

Please submit your application or any queries you have to the following email address: info@ssm.swiss. You may download our application form and find the complete application procedures on our website at https://ssm.swiss/executive-mba-degree/.
Last updated Jul 2020
About the School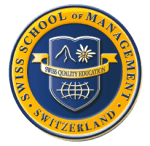 The Swiss School of Management is a fully accredited private institute of higher education located in Rome, on the University of Washington's campus in the historic city center. We have a diverse stud ... Read More
The Swiss School of Management is a fully accredited private institute of higher education located in Rome, on the University of Washington's campus in the historic city center. We have a diverse student body coming from all over the world, studying our accredited Bachelors, Masters and Doctor of Business Administration Degree Programs.
Read less