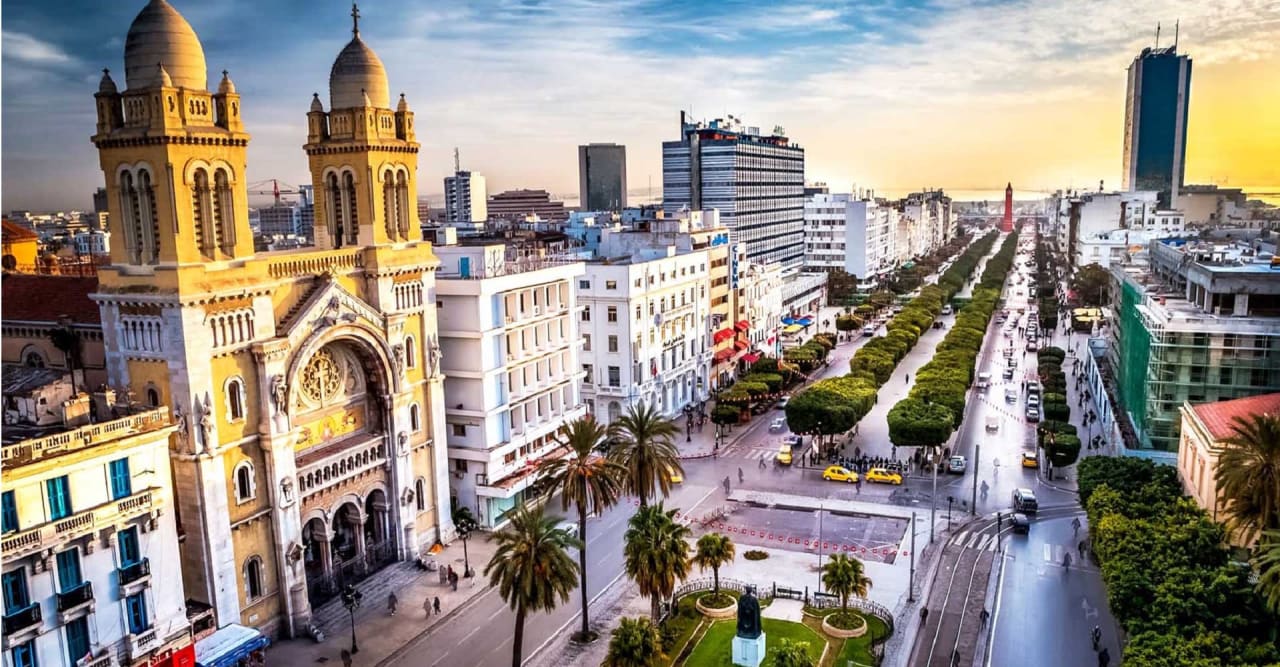 EMBA in
EMBA in Information Management Governance
emTunis Business School
Key Information
---
Campus location
Tunis, Tunisia
Languages
English, French, Avestan
Study format
Blended, Distance Learning, On-Campus
Application deadline
Request info
Earliest start date
Request info
Introduction
The Master of Business Administration (MBA) is tailored for managers, entrepreneurs, and consultants who aim to boost their careers through high-level training and obtain a MBA Degree with international accreditation.
Executives are now expected to lead impactful transformations for responsible businesses and a better society. Empowering you to rise to this challenge is the aim of the Executive track.
Develop and consolidate the growth marketing and business development spirit both in the context of start-ups/SMEs and large companies in an innovative marketing approach
Develop your competencies to play a leading role in the future of organizations
Explore new possibilities, new ways of thinking, creating and innovating
Expand your impact in the professional and personal growth module.
This EMBA in Information Management Governance aims to train high-level professionals to be able to implement a Data/Information strategy and Information governance, by a holistic approach, to manage corporate information and implement processes, roles, controls, and metrics that treat information as a valuable business asset.
Reasons to choose emTunis Business School
Agile and Flexible
On campus, online, mixed, or module by module. All Executive programs can be executed depending on our choice. emTunis ensures that you have chosen the rhythm that best suits your professional life. A tutor, at your request, can help you make the most relevant choice so that you can continue to fulfill your professional responsibilities and benefit from our lessons at a suitable pace.
Executive Program Specialist
emTunis is an institution specializing in executive training. you will never share your teachings with students. our department heads spend a lot of time improving the andragogy techniques used in our teaching. teaching executives have nothing to do with teaching young people. N.B: Andragogy is the science of understanding (theory) and supporting (practice) lifelong education of adults.
Effective & Efficient
With only 60 to 64 days needed away from work over a period of 16 months, depending on your choice of starting campus, Our EMBA is one of the most efficient routes to a top business degree. All our staff of professionals, academics, and coaches revise the programs every year to optimize them and make them more efficient.
Multicultural & Multilingual
Tunisia is an African, Mediterranean, and Arab country. At one hour from Europe and with a history of ethnic mixing of more than 3000 years, Tunisia is undoubtedly the best place in the world for teaching diversity, inclusion, and tolerance. Our Executive programs are provided in 3 languages: English, French, and Arabic.
Accreditations
emTunis Business School is a professional and executive training school accredited by the Tunisian state. All our EDBAs take place in partnership with a French business school, which gives access to accreditation by the French state.
With two degrees, a Tunisian and a French you are sure that your skills are recognized in almost all countries of the world.