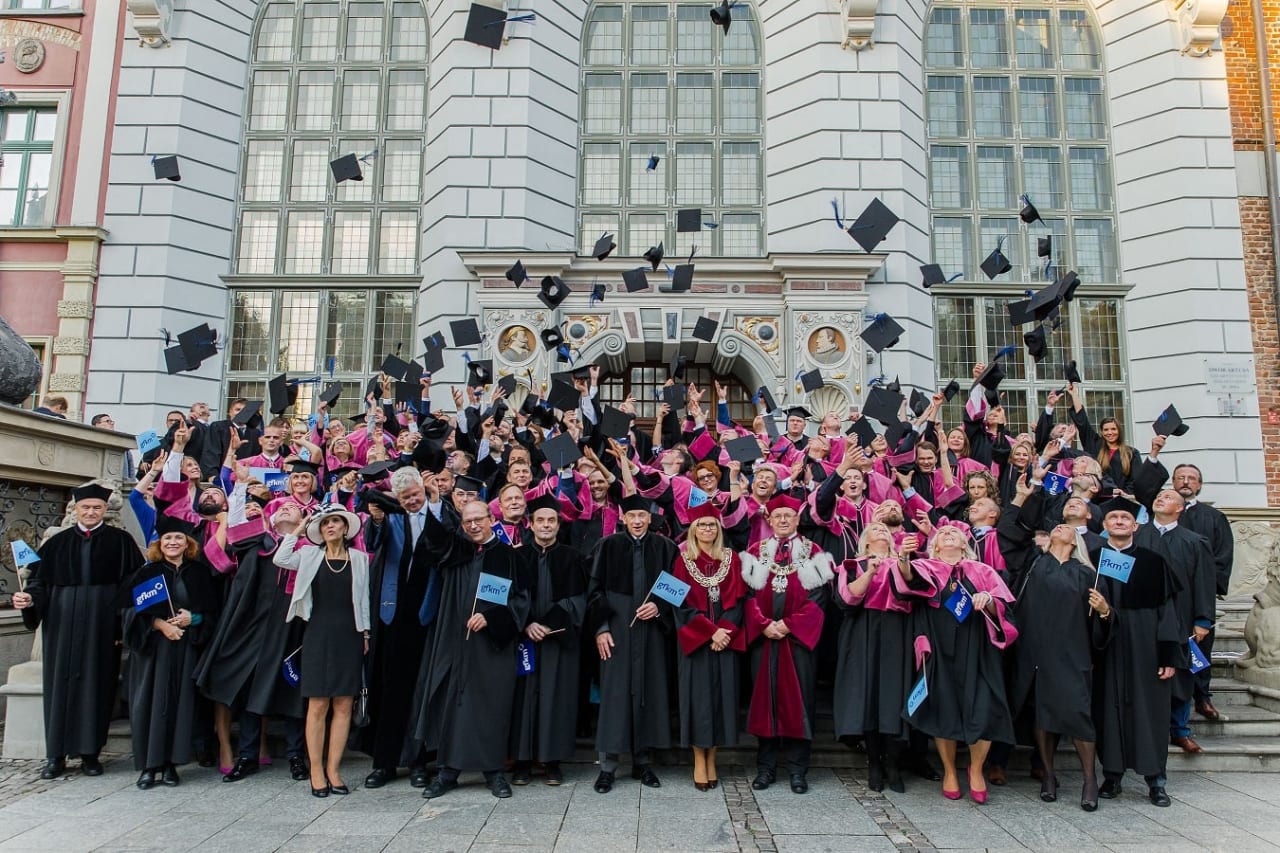 EMBA in
International Executive MBA
Gdansk Foundation for Management Development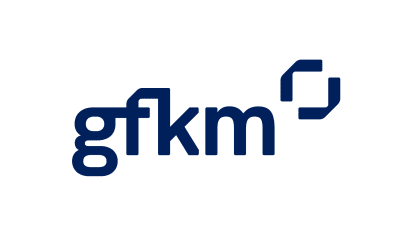 Key Information
---
Campus location
Pomorska, Poland
Tuition fees
PLN 49,000 / per course
Application deadline
Request info
Earliest start date
Request info
Introduction
The GFKM Executive MBA program prepares you for effective management in the VUCA world, where success depends on quick and accurate decisions made in constantly changing conditions. Develops comprehensive knowledge of business processes, a holistic view of the organization, and the ability to manage a complex organizational structure. It provides exceptional satisfaction and certainty of action resulting from the completion of a prestigious, demanding management program. The Executive Master of Business Administration diploma is an element of the personal brand of a professional manager. It is synonymous with broad and practical business knowledge. Above all, however, it confirms having the highest managerial, managerial, and leadership competencies.
Why the International Executive MBA program at GFKM?
All classes emphasize the practical aspects of management, enabling participants to efficiently implement the latest solutions in their daily work. The lecturers have extensive business experience, and are practitioners and experts in various fields of management.
The GFKM International Executive MBA program is a process of comprehensive development, covering a wide spectrum of modern business knowledge and the development of personal managerial and leadership competencies. The experience of this valuable process allows the Participants to become even better leaders, meeting the challenges of the 21st century.
Attractive, diverse, interactive forms of classes allow you to effectively enrich key competencies in optimal time. The dynamic formula of participation stimulates the search and testing of innovative solutions and new methods of operation.
100% of the program is conducted in English, e.g. by foreign lecturers conducting classes at leading European business universities (INSEAD, Rotterdam School of Management, Aalto University, Institut d'Administration des Enterprises Aix–Marseille – IAE Aix–Marseille)
Program participants are experienced managers from various industries, which enables the exchange of experiences, learning about proven solutions, and mutual inspiration. Networking provides valuable individual and corporate business contacts
Graduates of the program hold high positions in organizations in Poland and around the world. Completing the Program allows you to join the prestigious group of Graduates of the GFKM Executive MBA Program and the international community of MBA Diploma holders.
The substantive scope of the International Executive MBA Program covers contemporary issues of international management. It is also possible to participate in EMBA sessions at partner universities abroad.
The position of the GFKM Executive MBA program is confirmed by the prestigious International Quality Accreditation (CEEMAN IQA), the international title of Business School with Significant Impact (BMDA), and the highest Master Class in the SEM FORUM MBA Program Rating. However, the most important are the opinions of the Program's graduates, who emphasize its exceptional practical value, unique substantive values, ​​and modern teaching methods. When choosing the GFKM Executive MBA Program, over 60% of candidates are guided by the recommendations of graduates who appreciate its impact on professional career development and business successes.
Partners
The Executive MBA program is implemented by GFKM in cooperation with the University of Gdańsk and IAE Aix–Marseille as a validating institution.
The institution validating the Executive MBA is the Institut d'Administration des Enterprises Aix–Marseille.
The Institut d'Administration des Enterprises Aix–Marseille – IAE Aix–Marseille (at the Paul Cezanne University of Marseille) is a leading French business school.
IAE specializes in postgraduate studies for business ( 20% of students are foreign students from 50 countries ) and offers 3 MBA programs, including one international in cooperation with 5 European universities. He has 2 international accreditations for MBA Programs - EQUIS issued by the European Foundation for Management Development and the accreditation of The Association of MBAs.
Curriculum
The program lasts 4 semesters (2 years, 20 sessions)
Classes are held once a month during 3-day sessions (Friday-Sunday) at:
Friday: 11:00-19:00
Saturday: 08:30-16:30
Sunday: 08:30-16:30
Classes start in October 2023.
Meeting place - Gdańsk
After successfully completing the Executive MBA program, students receive an Executive MBA diploma signed by all partner institutions:
IAE Aix-Marseille
University of Gdansk
Gdańsk Foundation for Management Education
The conditions for receiving a diploma are:
Obtaining positive grades in all subjects covered by the program (some of the control work and exams are held in English)
Obtaining a positive evaluation of the promoter and reviewer for the diploma project written in English
Program scope
semester I
| | | |
| --- | --- | --- |
| Item | Pass | Hours |
| A strategic business simulation game | PG | 27 |
| Behavior in the organization | PK | 18 |
| Effective team management | AND | 18 |
| Conducting meetings and presentations | AND | 9 |
| Business ethics and CSR | AND | 9 |
| Business development strategies | E | 27 |
| Management Accounting | PK | 27 |
| | Together | 135 |
Semester II
| | | |
| --- | --- | --- |
| Item | Pass | Hours |
| Economic aspects of management | PK | 18 |
| Marketing management | E | 27 |
| Process management and quality management | PG | 27 |
| Project management and project organization | PG | 27 |
| Diversity management | AND | 9 |
| Innovative leader – Innovative team | AND | 27 |
| | Together | 135 |
semester III
| | | |
| --- | --- | --- |
| Item | Pass | Hours |
| HR management | E | 27 |
| Modern ICT technologies – a manager's perspective | PG | 27 |
| Legal aspects of business activity | PK | 18 |
| International law in managerial practice | AND | 9 |
| Results-oriented leadership | AND | 18 |
| Financial Management | E | 27 |
| Digital Marketing | PK | 9 |
| | Together | 135 |
Semester IV
| | | |
| --- | --- | --- |
| Item | Pass | Hours |
| A strategic business simulation game | PG | 27 |
| Global business and cultural differences | PG | 27 |
| Shift management | AND | 27 |
| Subject to choosing from | AND | 27 |
| Subject to choosing from | AND | 27 |
| | Together | 135 |
Program Outcome
Objectives and methodology
The aim of the GFKM Executive MBA program is to educate competent, innovative, socially responsible leaders and managers who care about the sustainable development of enterprises and fulfilling the social functions of business. The program develops comprehensive modern leadership skills, integrating competencies from various areas of management in an attractive form. It prepares for effective operation in the conditions of current and future changes in the business environment.
The original myMBAexperience ® methodology creates a coherent, consistent development process - it personalizes participation in the Program and supports the achievement of development goals and professional plans. The thematic arrangement of the Program creates a logical structure with an increasing level of advancement, and its integral part is additional activities that strengthen learning outcomes.
The Executive MBA program is based on 4 pillars:
Key business issues
This pillar includes a compendium of knowledge and skills that constitute the foundation of professional management. Within its framework, there are subjects such as Strategic Management, Financial Management, Marketing Management, Economic and International Law, Ethics and CSR, Process Management, Team Management, and Behavior in the Organization.
Specialized and advanced topics
Classes conducted under this pillar expand knowledge and improve advanced management and leadership competencies. The selection of some subjects within the GFKM program or foreign programs of partner universities allows you to adjust the thematic scope to your own needs. The block includes topics such as Advanced financial management, Digital marketing, Global business, Innovative leadership - innovative team, and Project management.
Business challenges
These are activities whose subject is the analysis of complex business challenges and making managerial decisions. They develop a holistic view of management problems and dilemmas. They combine different, interdependent areas of knowledge and business competencies. As part of this pillar, participants will learn good management practices during visits to companies, implement team projects, solve real business dilemmas (live cases), and meet business practitioners and inspiring leaders.
PROLider Personal Development Program
Leadership is the key to effective management. PROLider is a series of individualized development activities conducted during the Executive MBA program. Their goal is to support the personal development of participants by identifying their potential and professional support in implementing development plans. Individual elements of the program - 360⁰ diagnosis, MindSonar ®, coaching sessions - allow you to learn about your strengths and weaknesses and determine the optimal direction of development. The PROLider Personal Development Program combined with a highly interactive class model allows you to maximize the effects of participation in the Executive MBA Program and translate them into the expected professional and business results.