MBA in
Master in Business Administration (MBA)
HELLENIC OPEN UNIVERSITY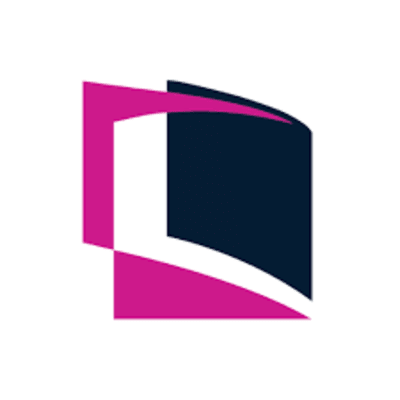 Key Information
---
Campus location
Patras, Greece
Application deadline
Request info
Earliest start date
Mar 2024
Introduction
This Master's Degree Course aims at helping individuals develop the necessary skills and knowledge to become effective managers in businesses and organizations.
It aims at developing students' ability to evaluate and analyze external and internal data and strategic decision-making in any business environment.
Overview of the Programme
Classification according to UNESCO's ISCED-2011
Based on the level of Education: 7
Based on the field of Education: 34 Business Administration
Classification according to UNESCO's ISCED-2013
Based on the field of Education: 0413 – Management and Administration
ECTS Credit Points
120 ECTS
Duration of Study
The minimum duration of the programme is two (2) years.
Language
The programme is offered in English.
Curriculum
The "Master in Business Administration" is structured in two (2) academic years, which include four (4) Modules and Dissertation for the award of the Master's Degree, the successful completion of four Modules and the successful completion of the Dissertation is mandatory. The total number of credits (ECTS) required is 120 ECTS.
1st Year
MBA50 Economics for Managers
MBA60 Advanced Quantitative Methods for Managers
MBA51 Financial Management & Accounting
MBA61 Management of People & Organisations
2nd Year
MBA51 Financial Management & Accounting
MBA61 Management of People & Organisations
Postgraduate Dissertation
Module selection Instructions
During the first year of study students can select up to 3 modules as follows: Module MBA50 (if they wish to select one module), both modules MBA50 and MBA60 (if they wish to select two), or both modules MBA50 and MBA60 as well as one of MBA51, MBA61 (if they wish to select three).
The dissertation may be written during the same year with course module MBA51 or MBA61.
Thus, the program can be completed in two academic years.
The dissertation can be defended only upon the completion of all four course modules of the program.
In order to be awarded with a master's degree, students must successfully complete four (4) course modules and write up and successfully defend a postgraduate dissertation.
Program Outcome
On successful completion of the MBA course students will be able to:
Understand the global economy and analyze the ever changing international economic environment that surrounds modern business.
Employ a modern economic framework for analyzing a variety of problems that managers face in today's business environment.
Understand the operational environment of the European Union and analyze how various organizations operate within it.
Understand the theory and techniques of financial accounting and evaluate the present financial position of firms.
Understand the time value of money concept, capital budgeting and the cost of capital.
Understand the main issues concerning the management of investments and modern portfolio theory.
Use quantitative methods in business problems and analyze them with economic and business models.
Employ analytic methods that managers use in a wide variety of decision situations.
Understand the nature of complex organizations and the basic functions of management.
Develop the necessary skills to manage people effectively within an organizational context and develop an understanding of organizational effectiveness.
Analyze and manage the organizations' markets in order to pursue a competitive advantage.
Emphasize the strategic and coordinating role of a management executive.
Make use and combine methodologies and tools for shaping, implementing and evaluating strategic plans.
Career Opportunities
Upon completion of this Course, students will:
have developed a wide range of administrative abilities and operational techniques
have increased their confidence in evaluating and analyzing complex business matters and decision making
have developed cooperative problem-solving skills and will be able to enable students to communicate orally and in writing as managers with potential colleagues
offer creative and strategic thinking
have the ability to work under pressure to tight deadlines
have the ability to undertake independent applied research and submit a research thesis
have developed sensitivity to different cultures, the ability to work in international teams.