MBA in
MBA
Zurich Elite Business School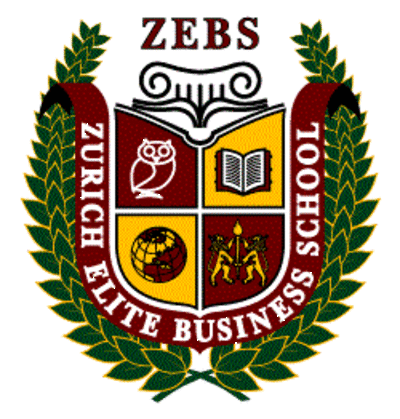 Key Information
---
Campus location
Online Switzerland
Study format
Distance Learning
Application deadline
Request info
Earliest start date
Request info
* 90% partial scholarships offered
Introduction
Zurich Elite Business School has integrated into the Real World Skills MBA, courses from world-leading business schools such as Harvard University, MIT, Wharton, Columbia, NYU, and global companies like IBM, Amazon Web Services, and LINUX Foundation.
Students do attend courses and also receive course CERTIFICATIONS from these world-class universities and companies in addition to the internationally accredited MBA degree.
We equip you with real-world skills and we train you with exactly the same job-training business modules, we have been using for almost two decades to train managers and consultants working for big companies such as:
US Tech Giants
Swiss and German Pharmaceutical Manufacturers
German and Italian Premium Segment Automobile Manufacturers
Swiss Financial Institutions
Swiss and German Insurance Companies
European Leader in the Global Aerospace
French Cosmetics Leaders
German Energy Consulting Leaders
Swiss & US Environmental & Energy Contractors
Japanese Technology Leaders
and many more
Learn the real-world skills that make you fit for the workforce and the job-related skills and practical business knowledge that focus on your career development and are required by leading global employers.
Curriculum
Educational Model
The Real-World Skills MBA can be completed within 10 months. We use the top modern business learning model with both synchronous and asynchronous sessions and give you access not only to all areas of a traditional MBA (leadership, strategy, entrepreneurship, finance, marketing, digital business, etc.) but mostly to practical and hands-on business knowledge you need in the workplace and make you differentiate from the rest of common MBA students graduates. We are also the only Business School in the world that has integrated into our Real-World Skills MBA courses from world-leading business schools such as HARVARD University, MIT, Imperial College London, Columbia University, NYU, RIT, University of Washington, Indiana University, University of Maryland, etc. And learners receive course CERTIFICATIONS after completion of the courses from these world-class universities and companies.
The MBA is comprised of 14 compulsory business courses and 2 electives (self-paced and live). Each module lasts between one to six weeks, depending on each course, except the Real-World Leadership Skills course, which takes place over the entire MBA length. Some of the live sessions take place at weekends in order to make it easier for working professionals to participate. Courses contain assessments during or/and at the end of the course. In addition, diverse exercises and activities take place which are not assessed, they rather help students engage with the MBA and increase their learning and application curve.
During the business courses, students delve into each topic and deepen their knowledge through a variety of modern tools such as live sessions, recorded videos, state-of-the-art case studies, group projects, chats, and many more important tools. So that each student will be given enough time to complete the course, with the flexibility to study at times that best suit her/his personal and professional life.
The students receive support from ZEBS tutors, also for the courses' assessments.
ZEBS's educational method is a top modern approach to management education. It immerses participants in the challenging process of professional growth and intellectual development while providing them the flexibility to work towards completing the program on their own time and pace.
Students attend the following courses:
Real World Leadership Skills
Entrepreneurship in Emerging Economies
You Can Innovate: User Innovation & Entrepreneurship
Strategy Safari
Applied Leadership
Applied Finance: Skills & Tools
Fundamentals of Entrepreneurial Finance: What Every Entrepreneur Should Know
Technology Entrepreneurship: Lab to Market
Exercising Leadership: Foundational Principles
Creative Thinking: Techniques and Tools for Success
Effective Management and Communication
Applied Business Negotiations
Fundamentals of Digital Marketing
Rhetoric: The Art of Persuasive Writing and Public Speaking
+ 2 electives that the can choose from a huge list of elective courses.
ZEBS also offers live lectures given by business leaders from all over the world. These live interactive presentations expose the student unit body to real-world business experience and open exchange of methodologies and information.
The best students qualify for the optional ZEBS Entrepreneurship Fellowship, a first-of-its-kind training dedicated to our top students and designed to help entrepreneurs of underrepresented groups to maximize their chances of success through mentorship and to provide access to industry experts and seed capital.
Program Outcome
The MBA Uniqueness:
Students also attend courses from TOP 10 universities such as HARVARD University, MIT, Imperial College London, Columbia University , New York University, Indiana University etc.
And world-leading companies:
IBM, Amazon Web Services, LINUX Foundation, etc.
So our MBA graduates gain
An internationally accredited MBA degree from Zurich Elite Business School
+ 12 additional certifications from these world-leading universities and companies!
Career Opportunities
Global leading companies have been employing MBA graduates from ZEBS:
Google
BMW
Airbus
Lamborghini
L'oreal Paris
Siemens
Capgemini Consulting
Porsche Consulting
Fujikura
MAN
Thyssenkrupp
+ many more
Many ZEBS graduates have also established successfull startups and have achieved amazing startup funding.